Back in June we had the opportunity to spend a few days exploring Stroudsburg, PA. My husband attended the Association of Stringed Instrument Artisans symposium at East Stroudsburg University. My husband is a talented cabinetmaker by trade and his side passion is building guitars. Check out his blog and instagram to see some of his wonderful work.
Every 2 years there is a gathering of impressive Luthier artisans who build stringed instruments such as guitars, ukuleles, violins etc., at ESU for a week of classes, lectures and socializing. This was my second time tagging along.
Our trip usually starts with a visit to the Guitar Builders Connection at Martin Guitar in Nazareth, PA, where artisans can purchase pieces and parts from Martin to use when building their instruments.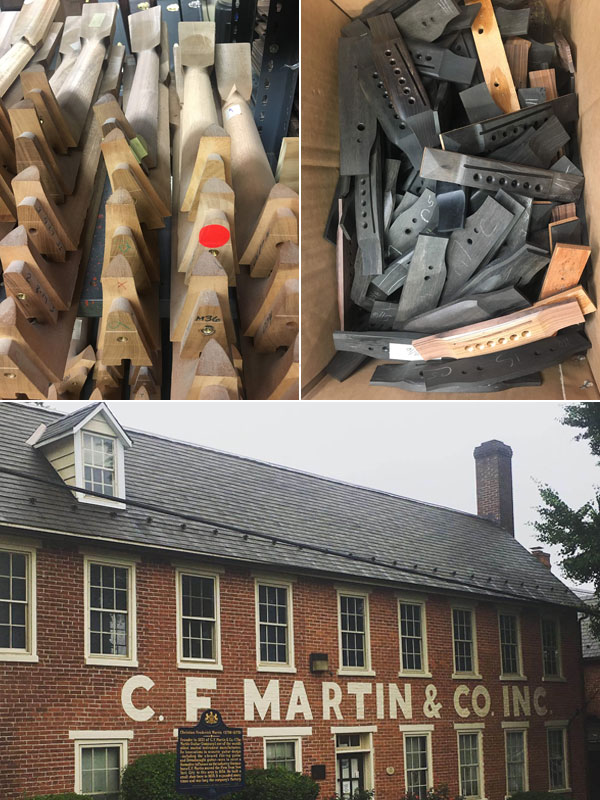 While my husband is at the symposium, spending his days attending lectures and classes, I get to explore the area. During this trip I had a good time meeting some nice shop-keepers and checking out some cool places to eat and sip coffee. Here are a few of the places we checked out while in town.
Places to Explore
Olde Engine Works Market Place
62 N 3rd St,
Stroudsburg, PA 18360
570-412-4340
A large group antique shop in a very cool old engine works building with a large variety of dealers and goods.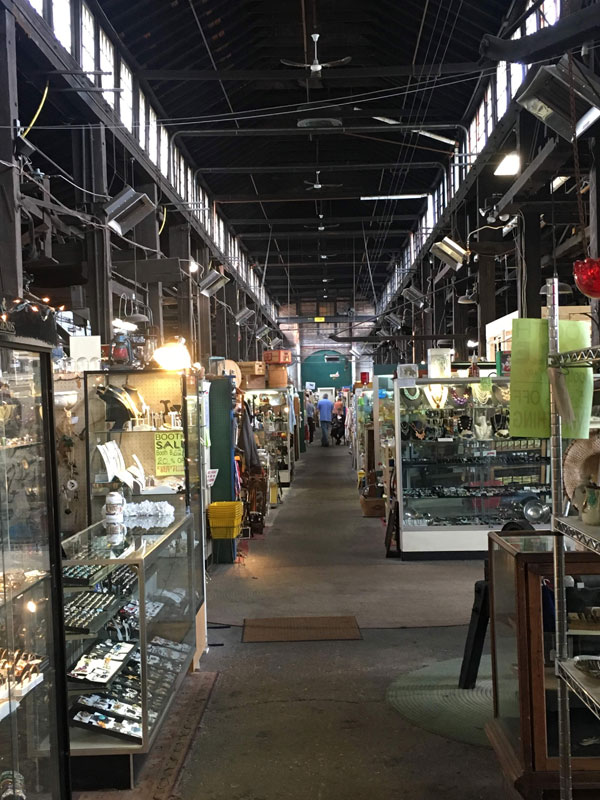 The Blu Studio
940 Ann St Suite G,
Stroudsburg, PA 18360
570-242-3724
Neat little store with a nice variety of vintage and new items, including jewelry, clothing, housewares and gift items. Also offering fun events and classes throughout the year.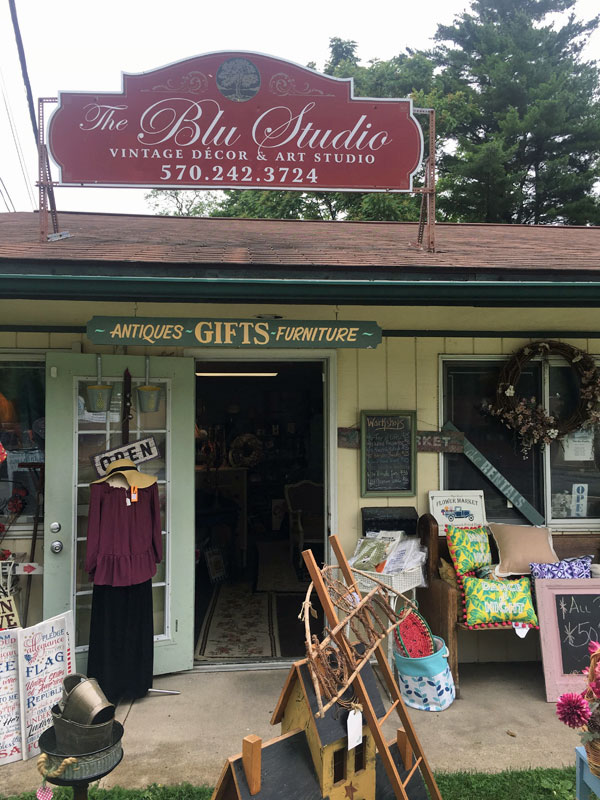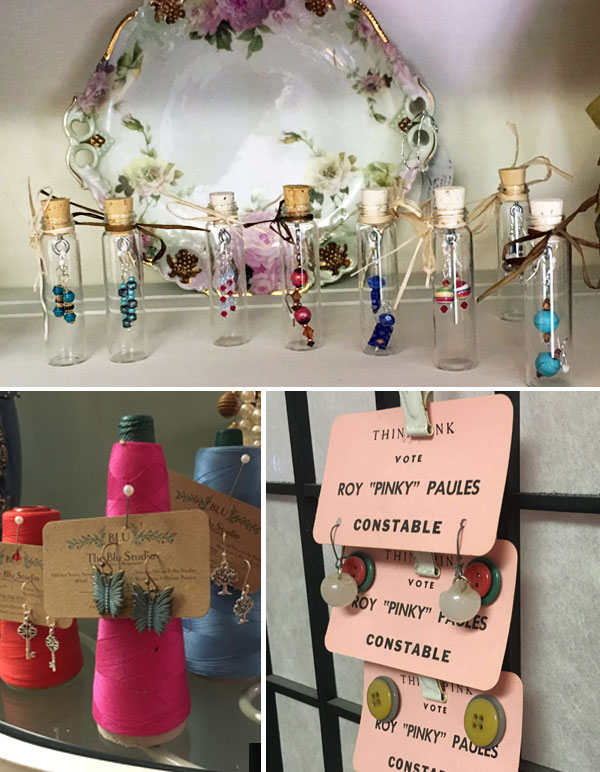 Across the street is American Ribbon, craft, trophy & fabric – I didn't go in but heard they have a lot of good stuff, especially if you sew or do other crafty things. Located behind American Ribbon was a great little garden and floral supplies shop called The Potting Shed.
The Potting Shed
931 Ann St
Stroudsburg, Pennsylvania
(570) 424-1174
Of course I couldn't resist buying a new, to me, perennial and really enjoyed chatting with the owner. They offer some fun classes and events which you can find on their facebook page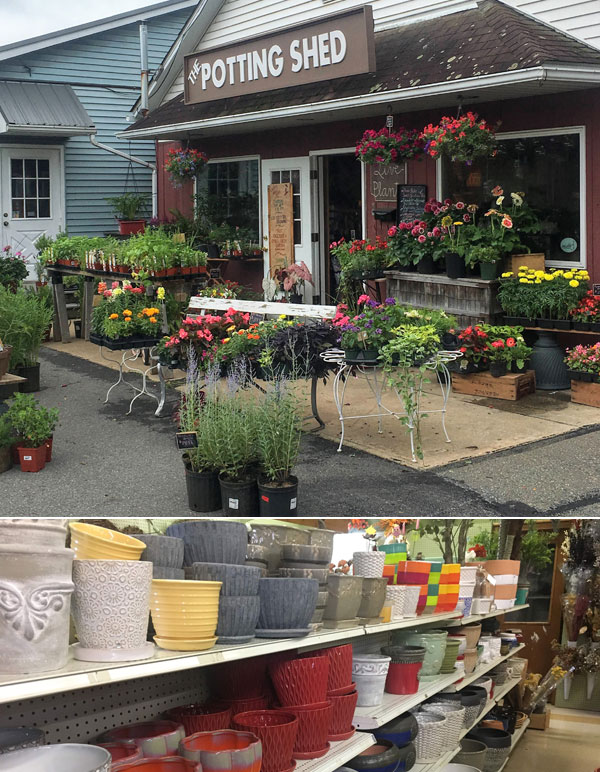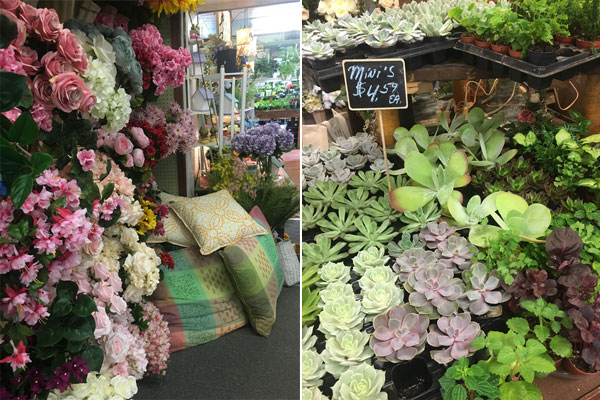 Lavender and Lemon
Tea & Gift shop
22 N 7th street – closing July 27, 2019
New Location pending – check their facebook page
(570) 994-1119
We stopped in this charming shop with clever decorating ideas and an interesting mix of old and new items. The loose leaf tea blends smelled wonderful. This shop is on the move so check their Facebook page for updates.
Eat & Drink Coffee
Charcuterrie Bistro and Wine Bar
548 Main Street
Stroudsburg, PA 18360
(570) 421-3222
This neat little place is located right on Main Street, and had a nice menu even for someone not eating meat. I had the soup and salad and it was delicious.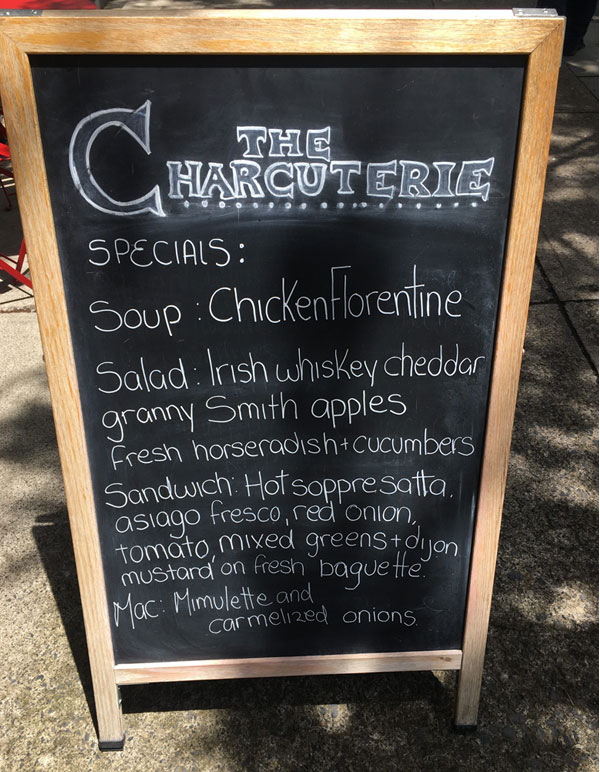 Cafe Duet
35 N 7th Street
Stroudsburg, PA 18360
(570) 431-3442
Whenever we travel we love to find a cool local coffeehouse. Cafe Duet did not disappoint. With a friendly barista and delicious coffee and light fare menu. It was the perfect place to relax outside, listen to the good tunes and snack on some yummy desserts.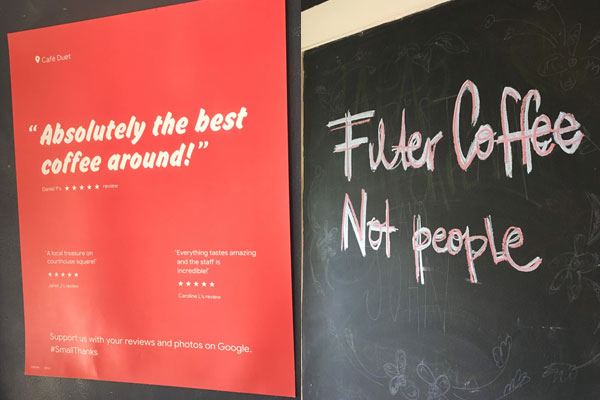 My favorite vintage finds were actually found at a church yard sale being held inside The First Presbyterian Church on Main Street, Stroudsburg. It's great to stumble upon unexpected yard sales or flea markets and actually come away with some good stuff!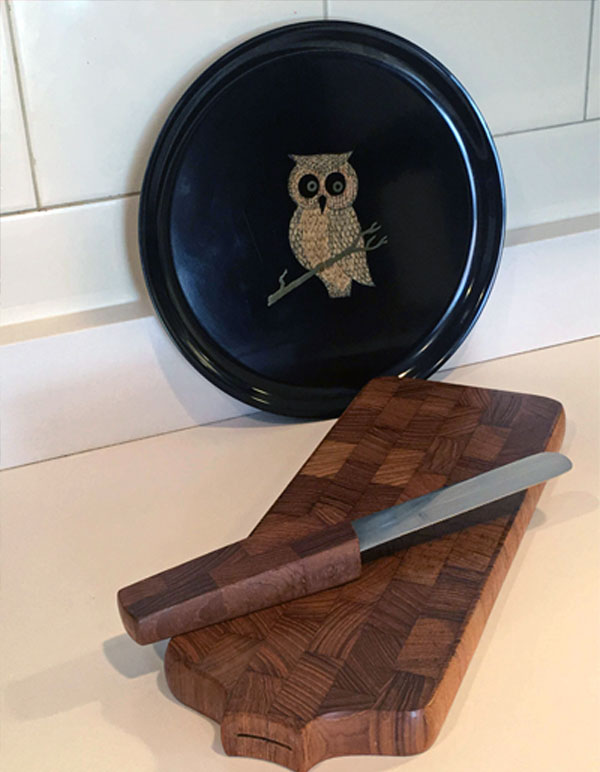 The Pocono area around Stroudsburg, PA is beautiful and filled with tons of outdoor activities. The Appalachian trail passes by and the Delaware Water Gap has trails and water sports. It's a quiet area of Pennsylvania and worth a visit. We'll be going back in 2 years to continue our adventures.

The post Exploring Stroudsburg, PA appeared first on Tour de Thrift.