It's always fun to find a new group antique shop in a nicely restored old building. We used to visit this place when it was a thrift shop. The new owners of Schoolhouse Antiques have really done a wonderful job brightening up the old building.
Schoolhouse Antiques
103 N. College Street
Palmyra, PA 17078
717.832.4169
HOURS:
Wed. – Sun. 10am – 5pm
Mon. – Tues. closed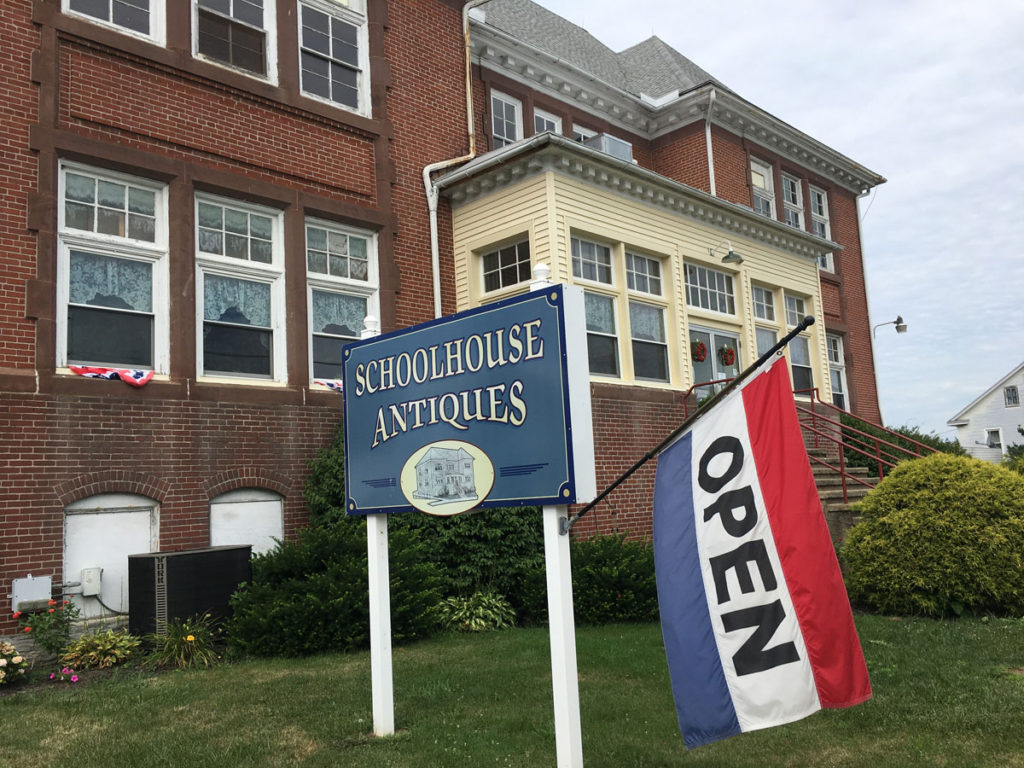 Walking up to the front entrance (there is a wheelchair accessible entrance and ramp on the side) it's not hard to imagine generations of kids climbing these tall steps to start the school day.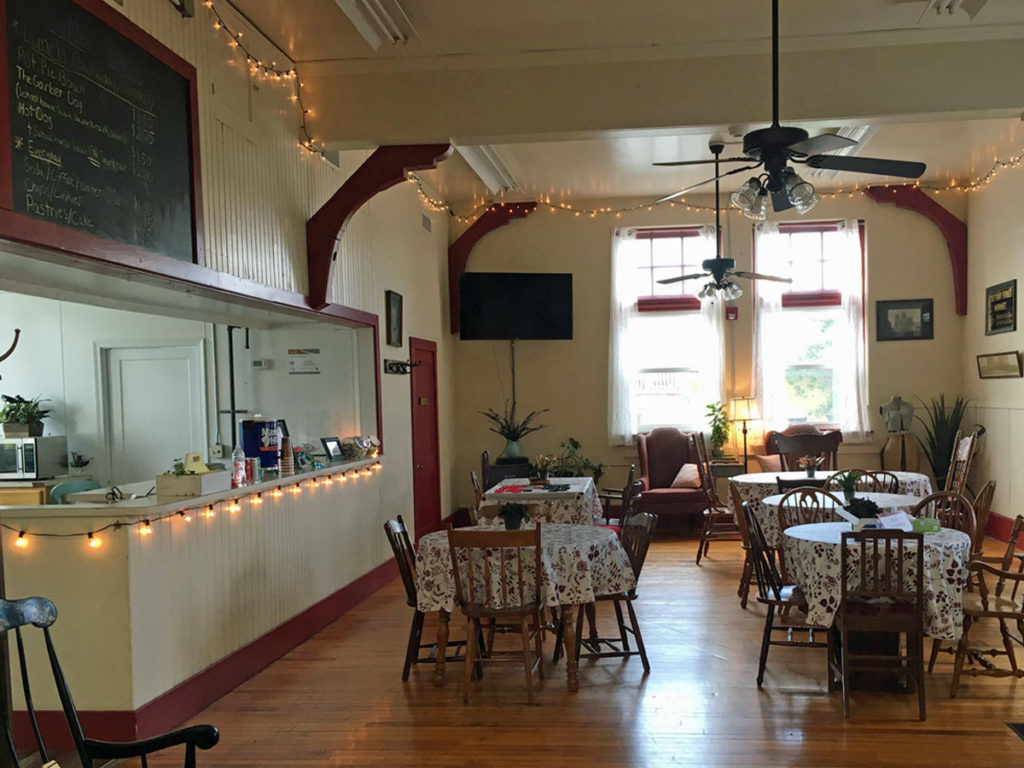 When you enter the Schoolhouse you immediately notice how bright and airy the space is. There's a small cafe in the front where they host live music events.
Great light and space to shop.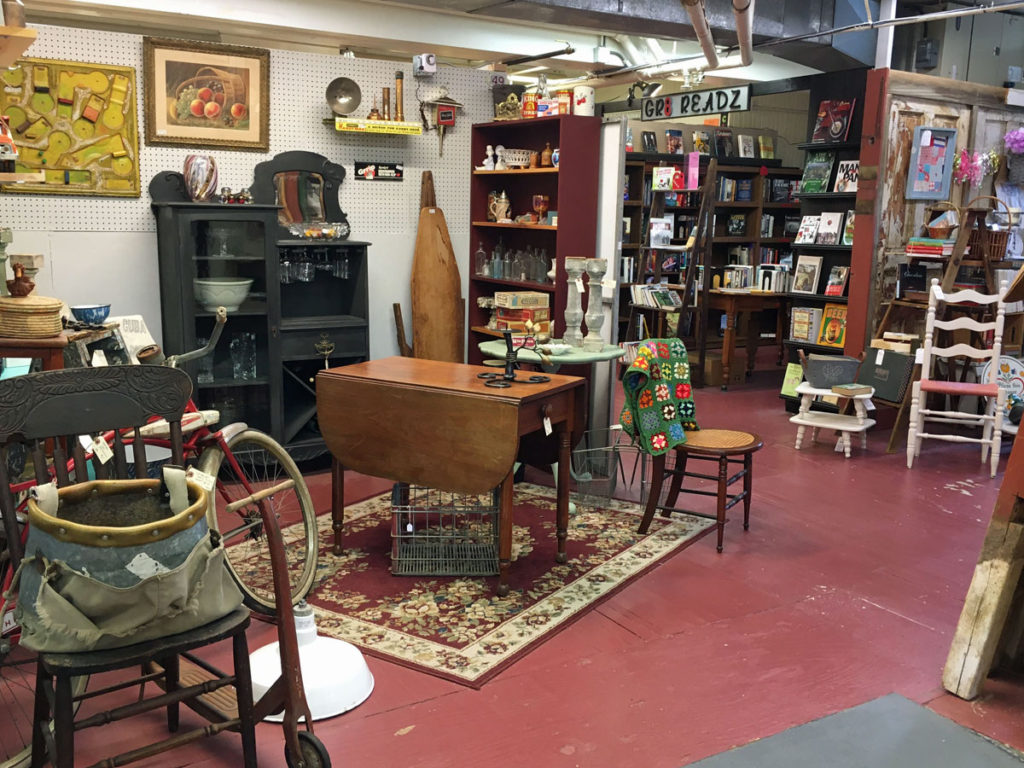 With 2 floors of vendors to explore there is a lot of variety to shop. I was really impressed with how nicely laid out the spaces are – with plenty of light and space to move around. Especially now in the time of social distancing, I never felt crowed by other shoppers. The spaces are not only bright but also very clean.
Farmhouse decor old and new.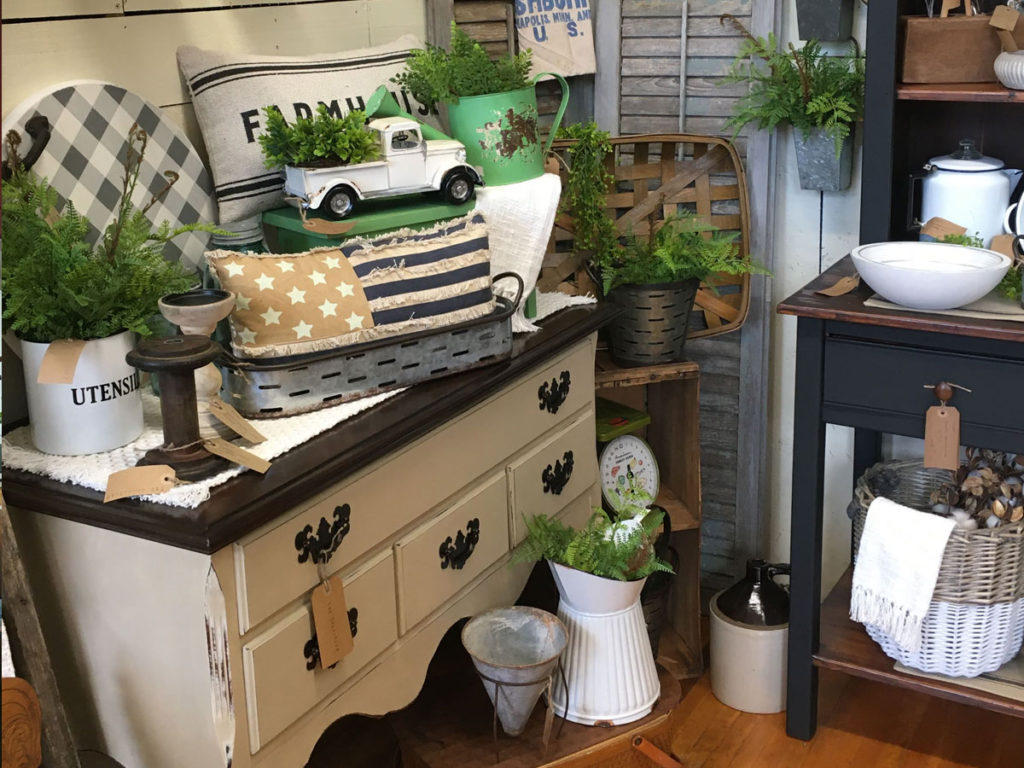 New farmhouse style goods are nicely displayed and antique farmhouse items are also available. Love the metal buckets and old painted bench. Any of these items would look great mixed in with the new reproductions to create that farmhouse decor vibe. I can picture the green painted bench in an entry hallway with magazines or mittens stored in the buckets.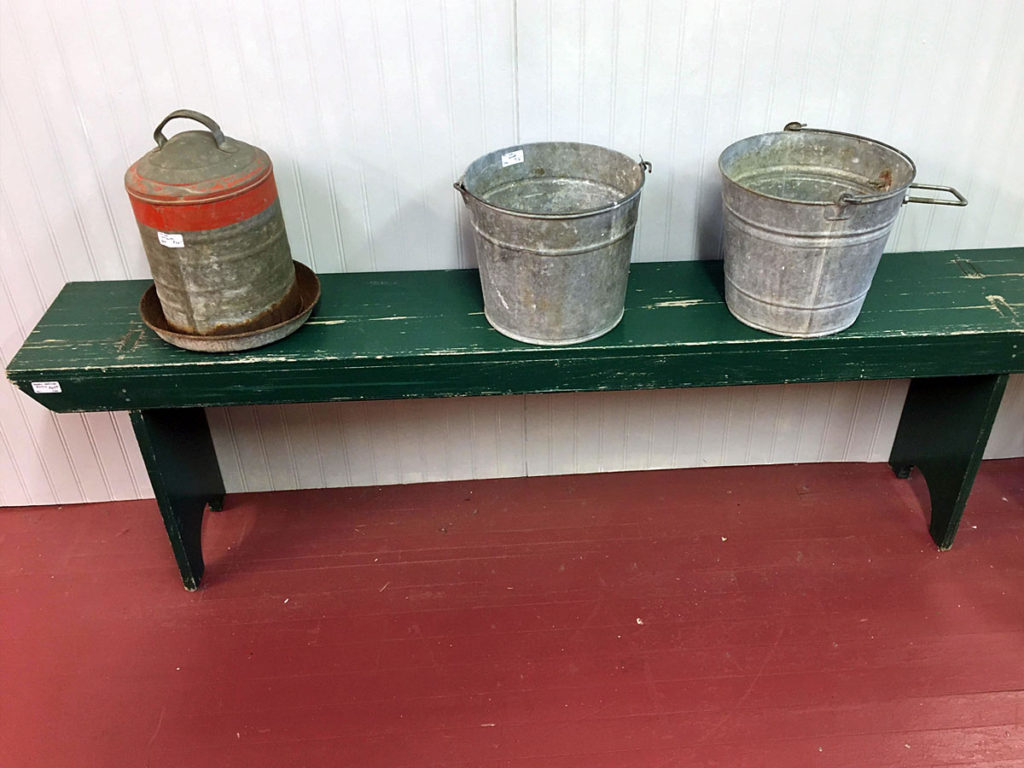 Vintage book covers have great graphic appeal. These would be great to scan, print and frame for a bedroom or home office. I also get a kick out of these colorful rag balls stacked in an old basket – our cats would probably enjoy them as well.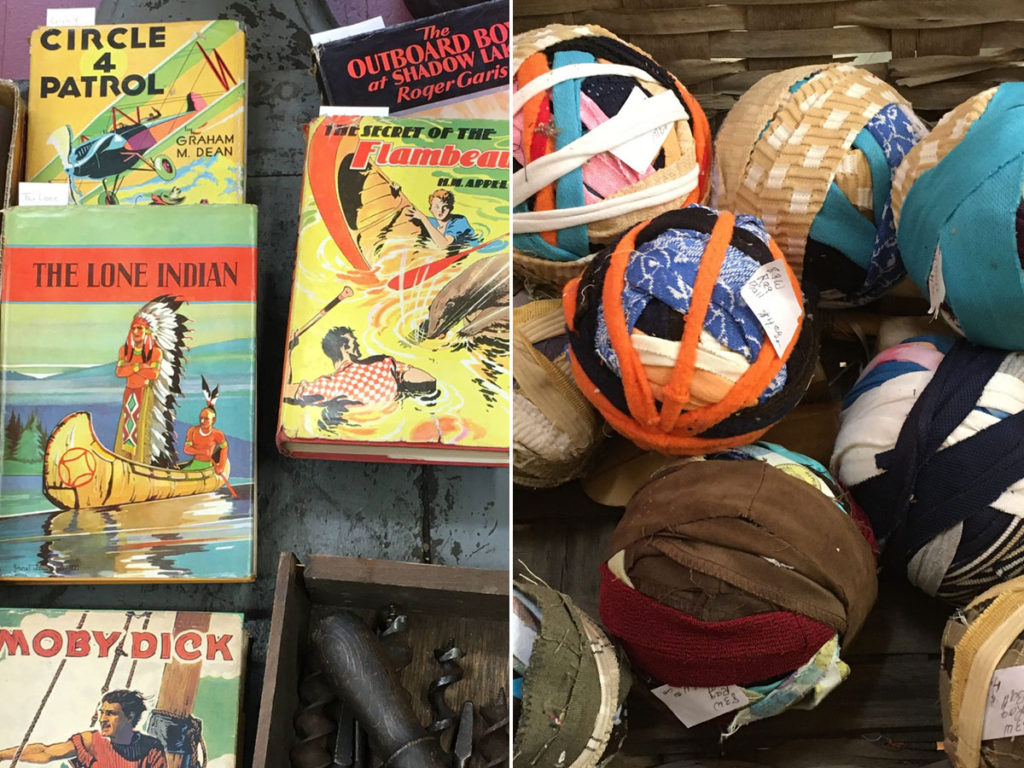 The attention to detail at Schoolhouse Antiques is really lovely, even the hallways offer something to look at. They owners have managed to weave in old school and team photos, trophies and other memorabilia from the buildings previous life.
Hand-made & Vintage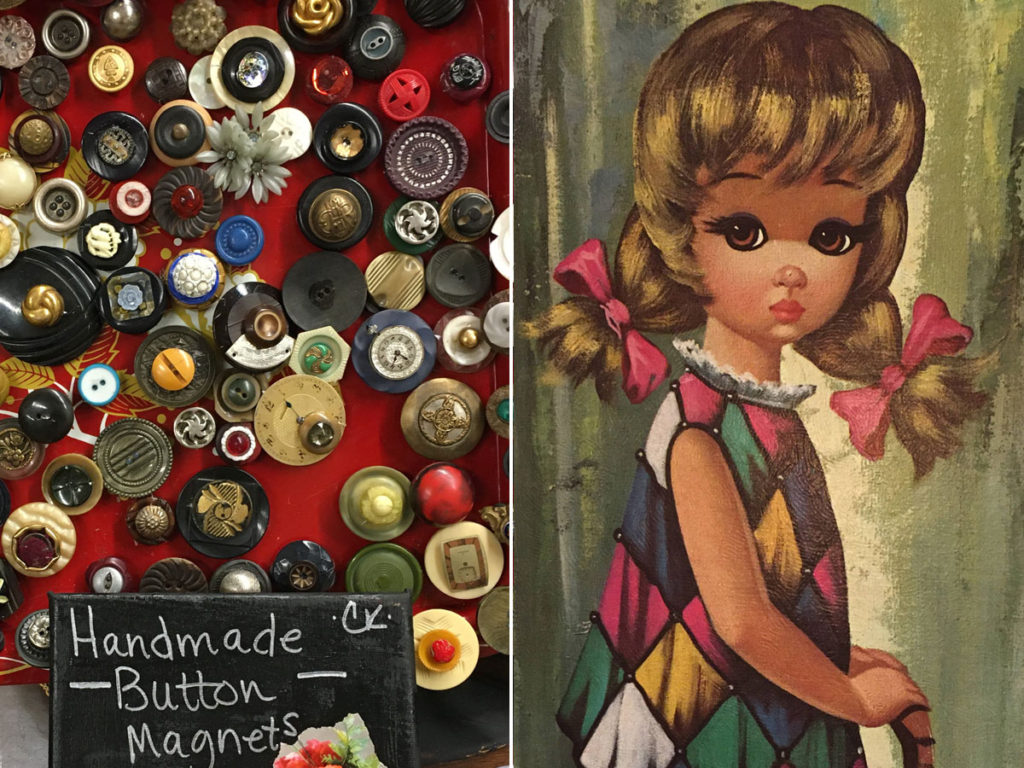 Whether you are looking for hand-made, crafted items or some retro art you'll have plenty to look through. I really liked the booth with the driftwood and other cool natural decor. Another unique booth was filled with all things horse racing, like Jockey silks, banners and magazines, etc. – really interesting.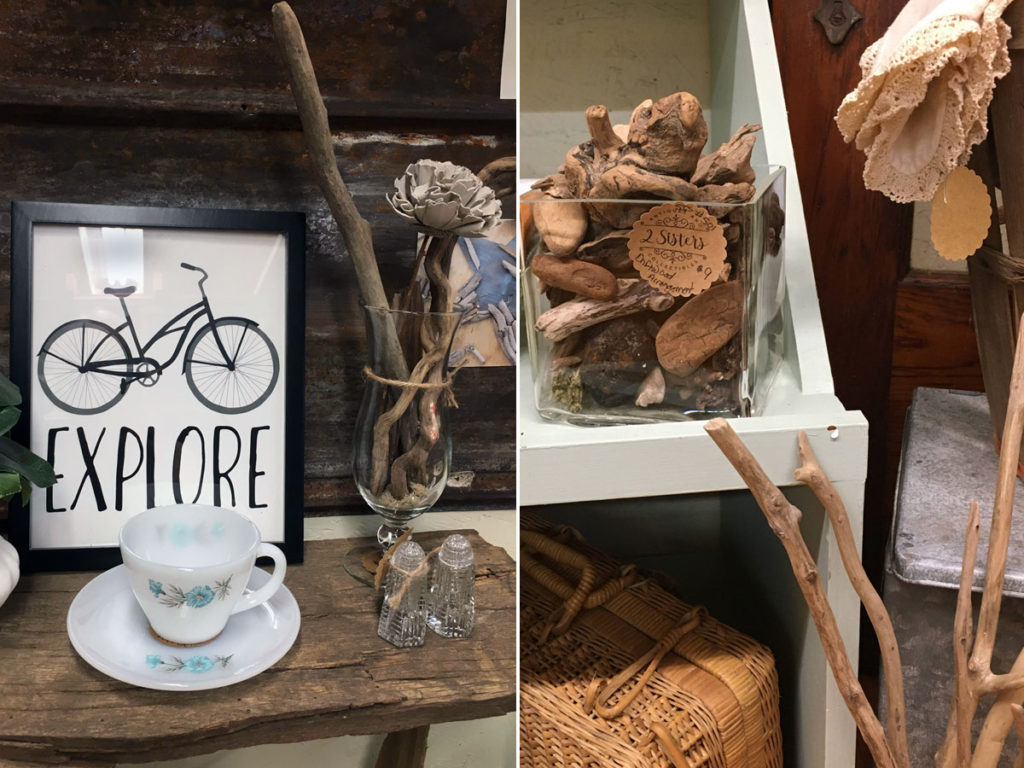 Here's a few of the other things that caught my eye at Schoolhouse Antiques.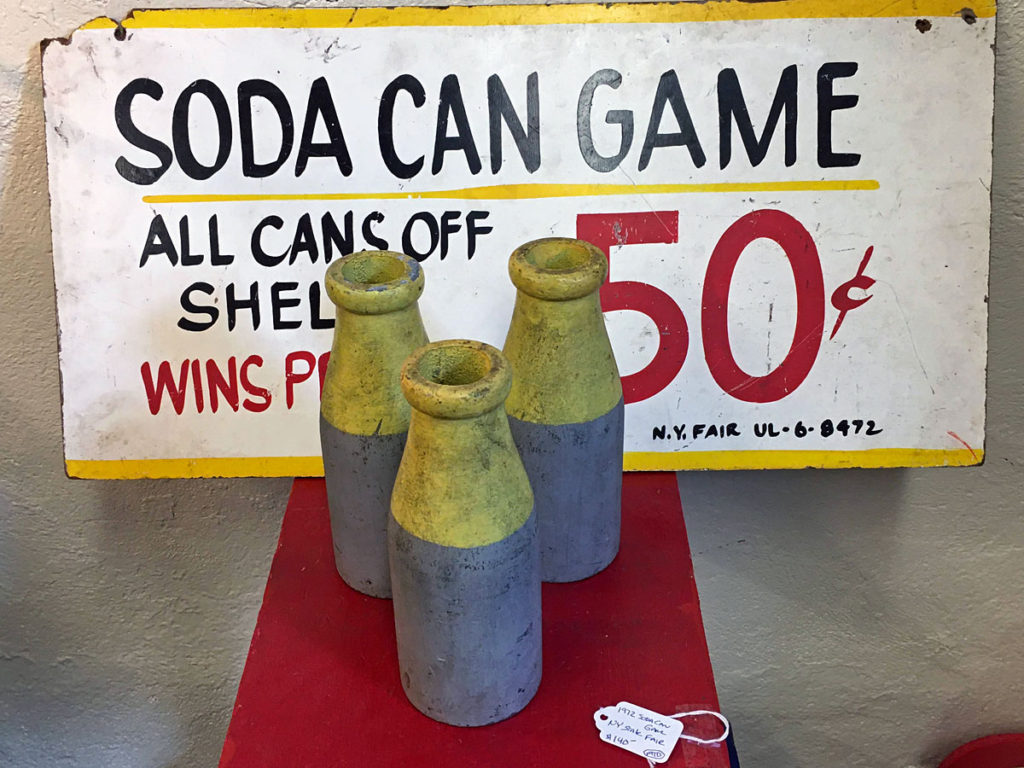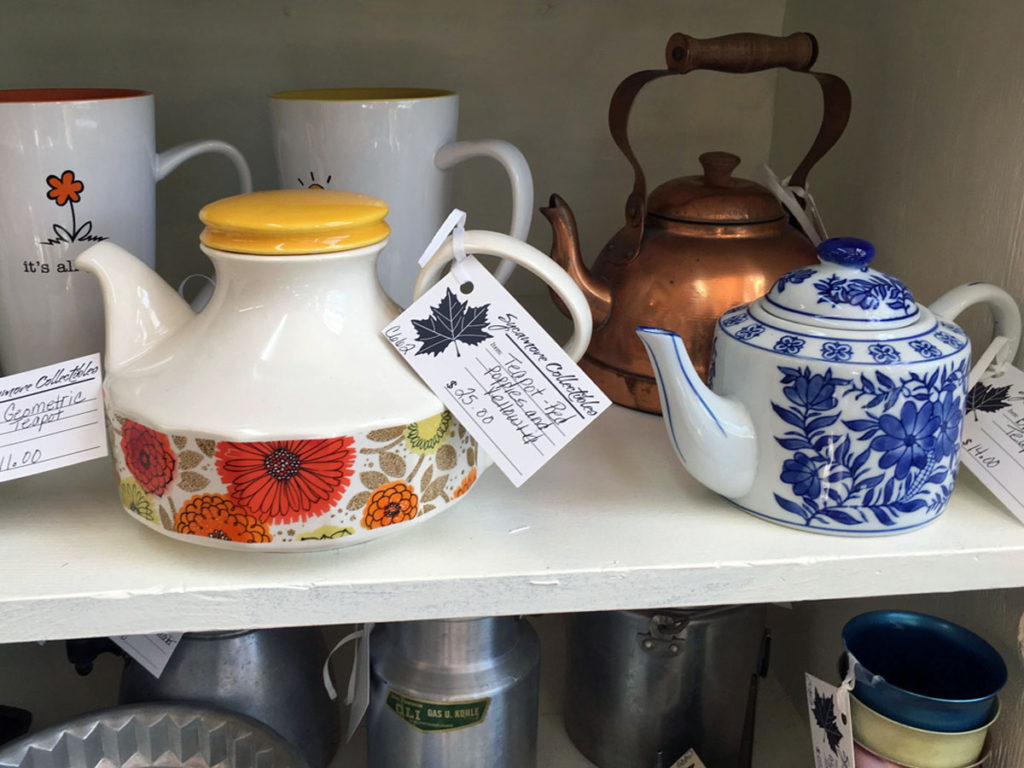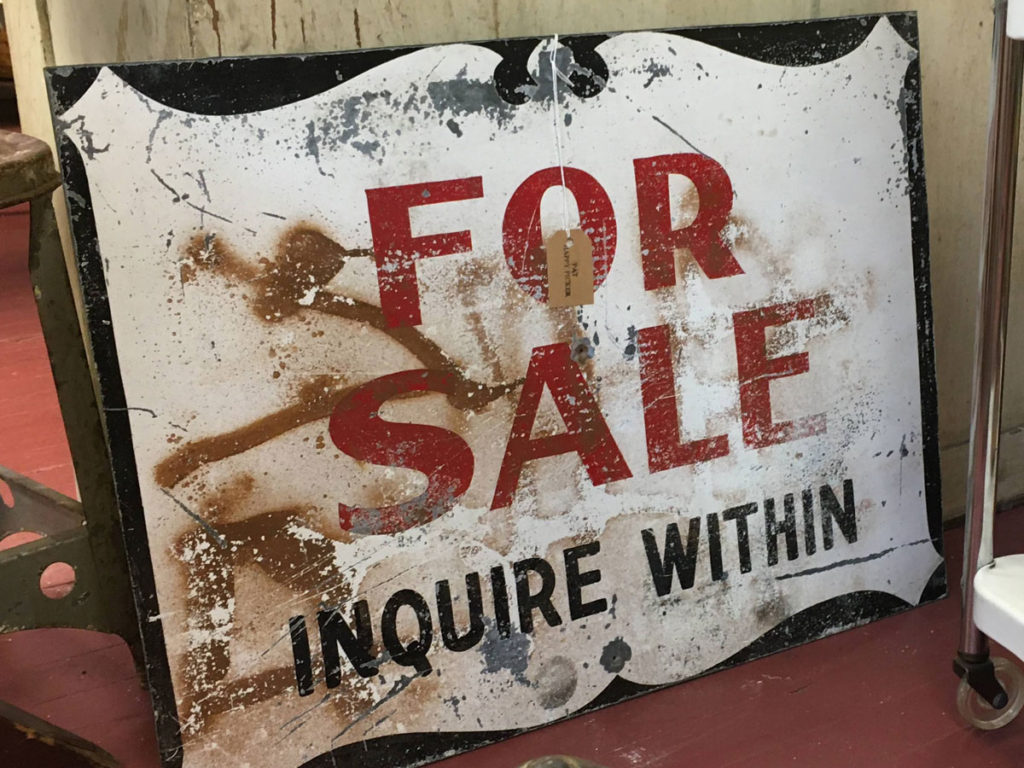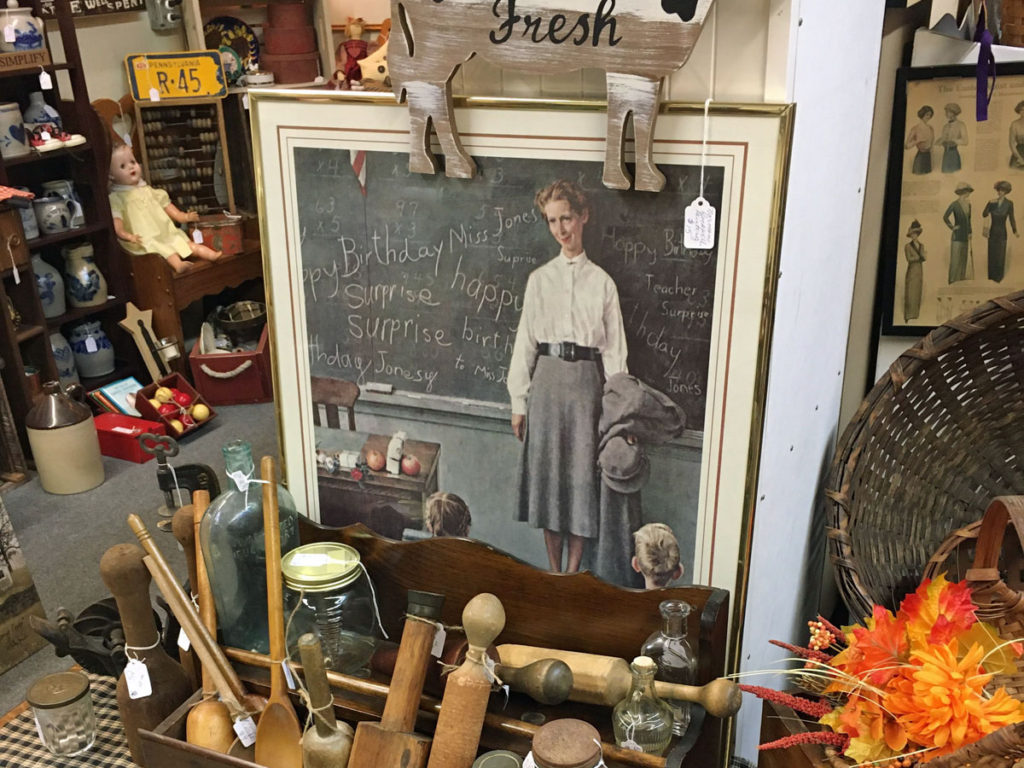 Group antique shops are sometimes difficult to review. There is such a wide variety of goods for sale it can be difficult to cover it all. I would encourage you to visit an antique mall or group shop if you've never been to one. They are not all expensive or stuffy. You can find some great items for your home or to give as gifts. Finding something with a good story to tell is always worth the hunt.
Hope you get to visit Schoolhouse Antiques – let us know if you find something good!

The post Exploring Schoolhouse Antiques appeared first on Tour de Thrift.